Saturday Instagram Recap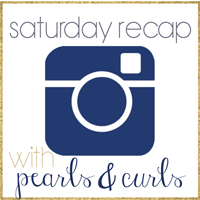 Started off the week in Austin with my parent's sweet puppy Addie.
Poor William had strep throat this week :(
My attempt at avoiding getting sick. Thank goodness it worked!
My boy :) The skeleton on those pj's glows in the dark!
My cuddle buddy.
Feeling much better watching cartoons.
We got a brief break from 100º temperatures!
William using my new fabric from the Austin Shop Hop as blankets.
William sleeping with Daddy's pillow.
Watching Project Runway while sewing :)
Playing with the train table at Barnes & Noble. It's his favorite place in the store.
William's hair looked like that kid from One Direction.
I hope everyone has a great weekend :)